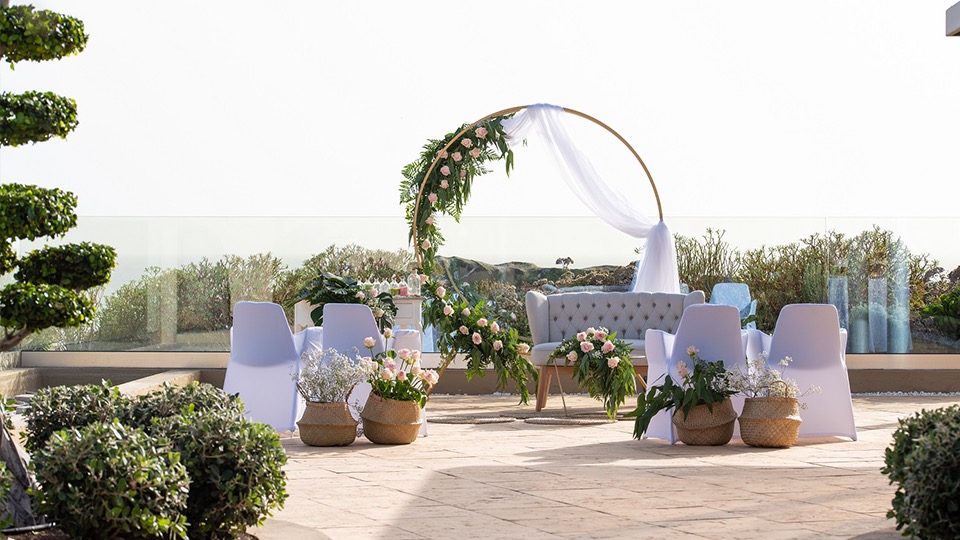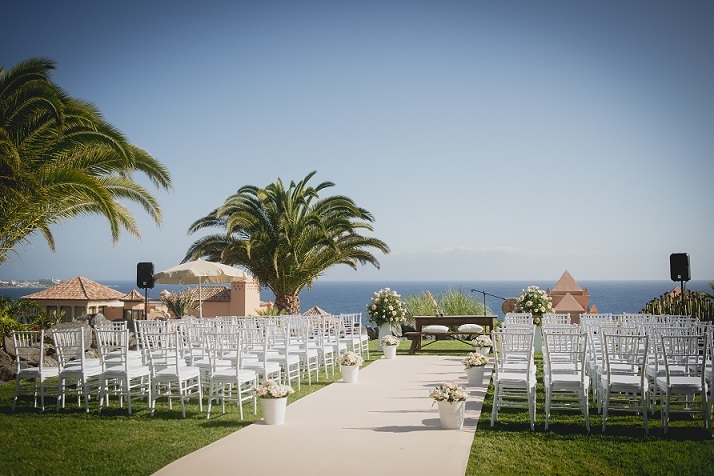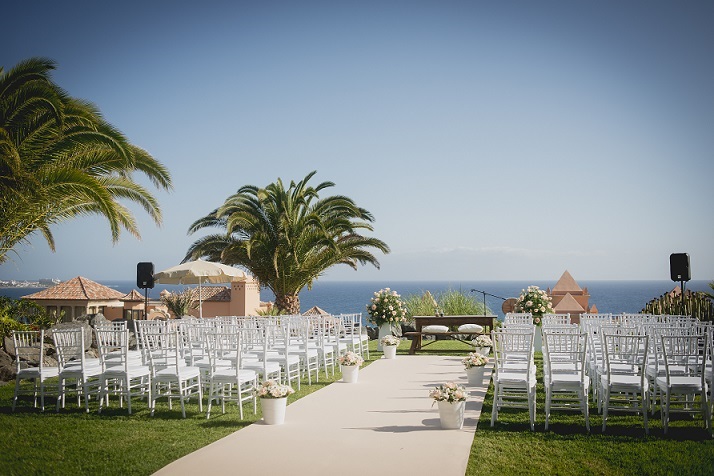 Getting married with the ocean view is a great option as well and many couples dream about it. Thus, wedding and wedding reception in a stunning restaurant overlooking the ocean may also be a fabulous choice. Tenerife boasts a number of restaurants situated on the ocean front of different standard and price range. They are frequently hotel restaurants, so your package may include accommodation in this hotel.
We will help you choose the ideal option that suits your budget. Together we can plan a sophisticated menu that will satisfy every taste. We will take care of the inside decoration, arrange flowers and adjust live music. We can order a delicious wedding cake and we will see to every detail according to your wish.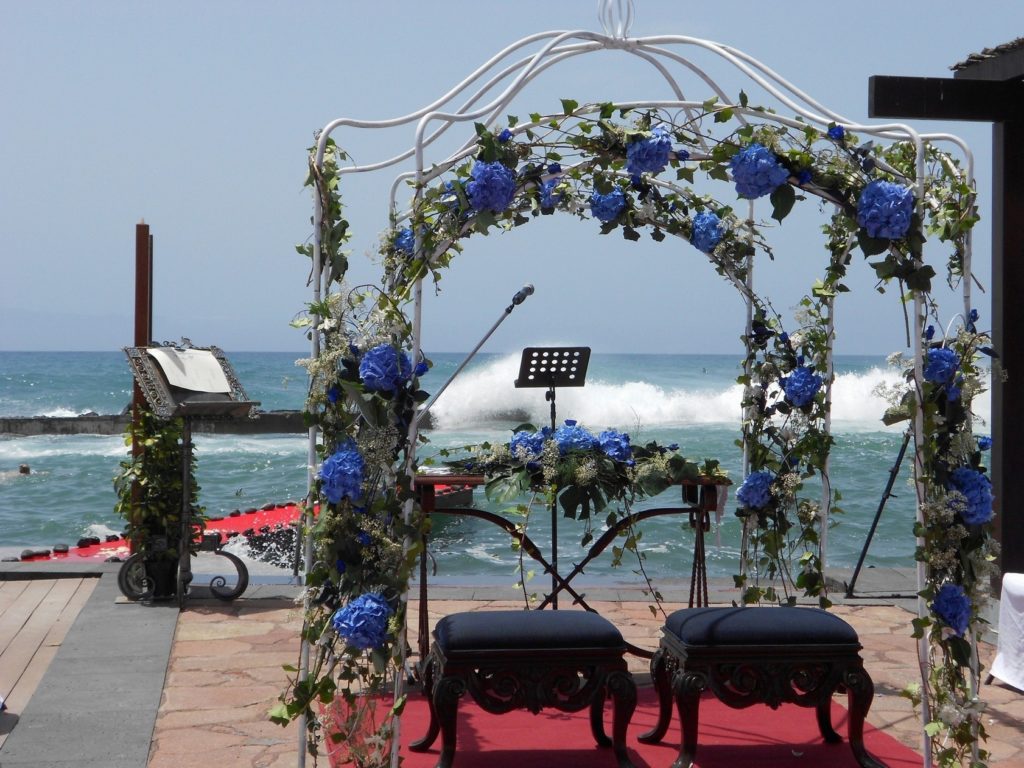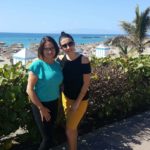 If you are ready to plan this exceptional day with us, please do not hesitate to contact us.