A civil wedding in Tenerife is possible only in the local registry office and it requires a proof of 6 months long residency on the island. Therefore if you desire to organise your special day in the beautiful scenery of Tenerife on the most suitable date there is an easier solution. The Couple would have to sign the documents in their local registry office in their country of residence so that the marriage was legal grounds. After that, we can organise a beautiful humanistic ceremony here in Tenerife. Humanistic wedding is the most dynamically expanding type of wedding ceremony in the world. It has legal power in many countries such as USA, Norway and Sweden. As the name of the ceremony implies, the ceremony mainly focuses on humanistic values such as friendship, individual freedom, trust, diversity and the most intimate needs and feelings. The Couples value the uniqueness and individuality of the ceremony a lot., there is no restrictions as to the location of the ceremony. The thing that sets humanistic wedding type apart from all the other types is its rich content and aesthetics (e.g. adding your favourite music, literature, poetry to the ceremony as well as adding the couples history and the opportunity to write your own vows). This option is perfect for couples who want to add individuality to their special day. The Humanistic wedding is a very spiritual and emotional experience for the couple as well as their guests.
We can organise a humanistic wedding in many settings: on the beach, outdoors, with an ocean view, with the view on the mountains and the volcano "El Teide". The unique scenery of Tenerife will make your wedding day the most beautiful and unforgettable day of your life!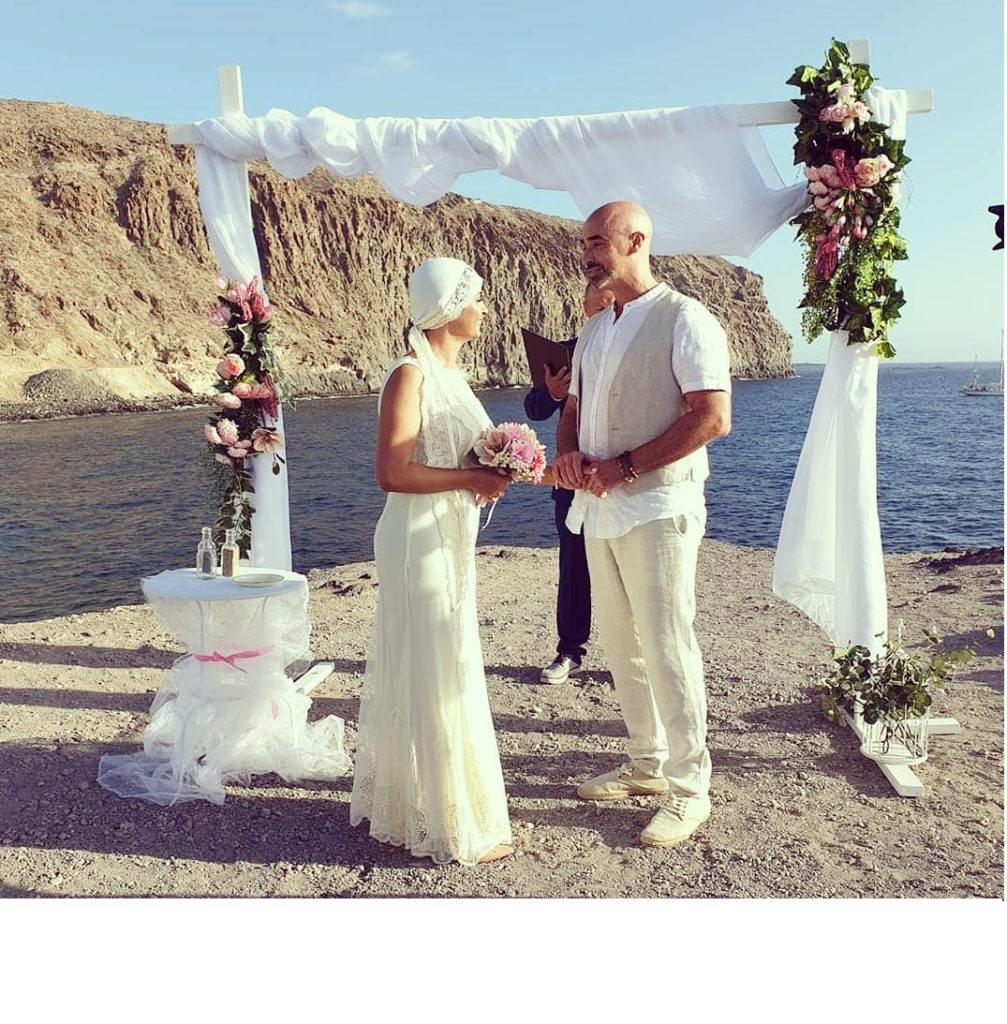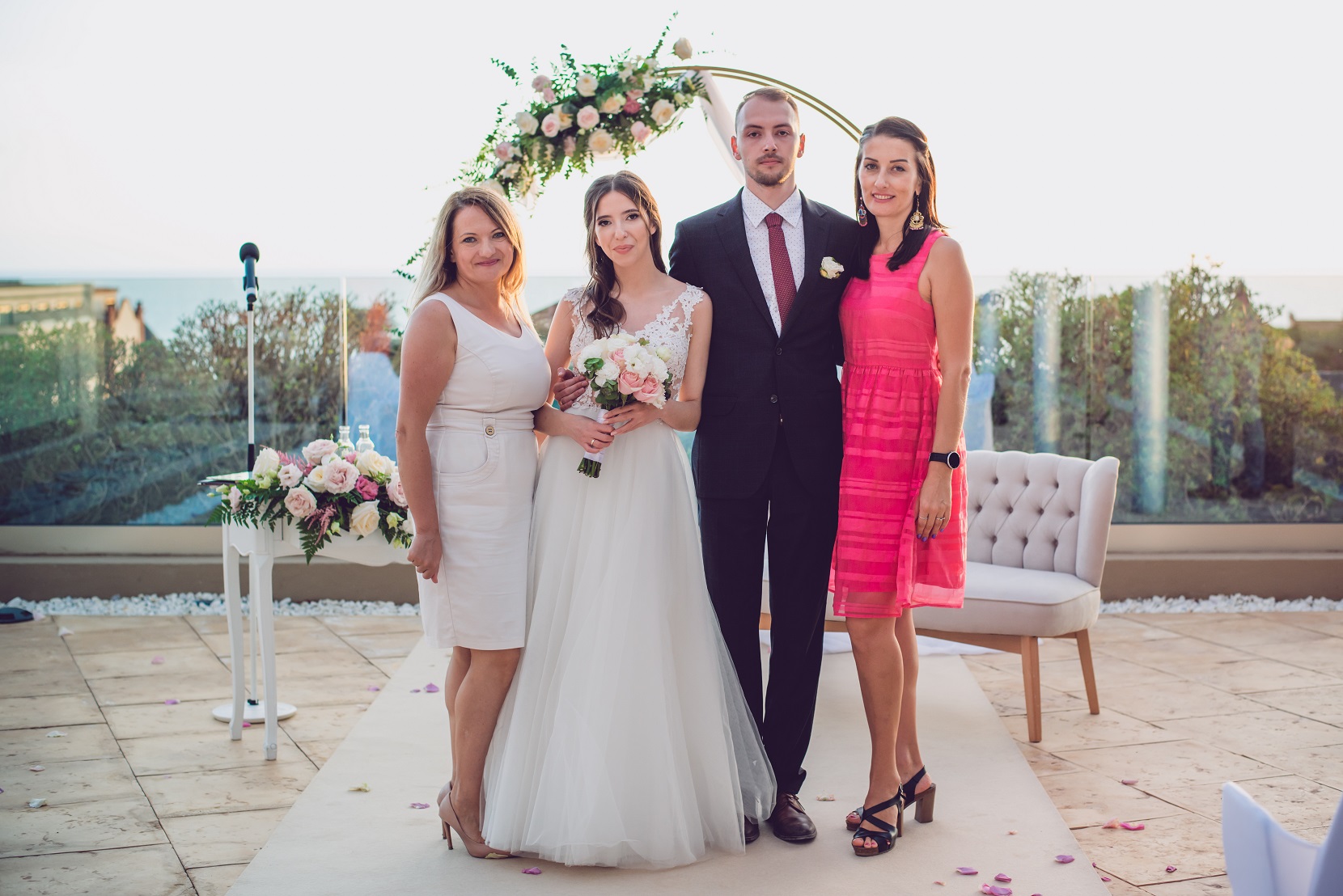 If you are ready to plan this exceptional day with us, please do not hesitate to contact us.