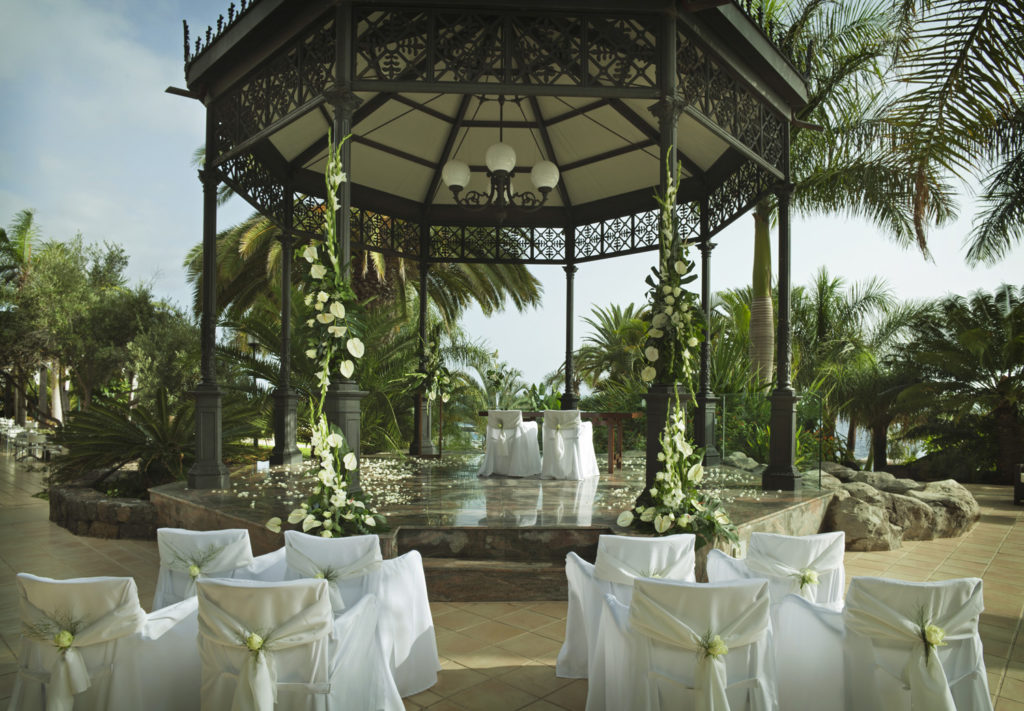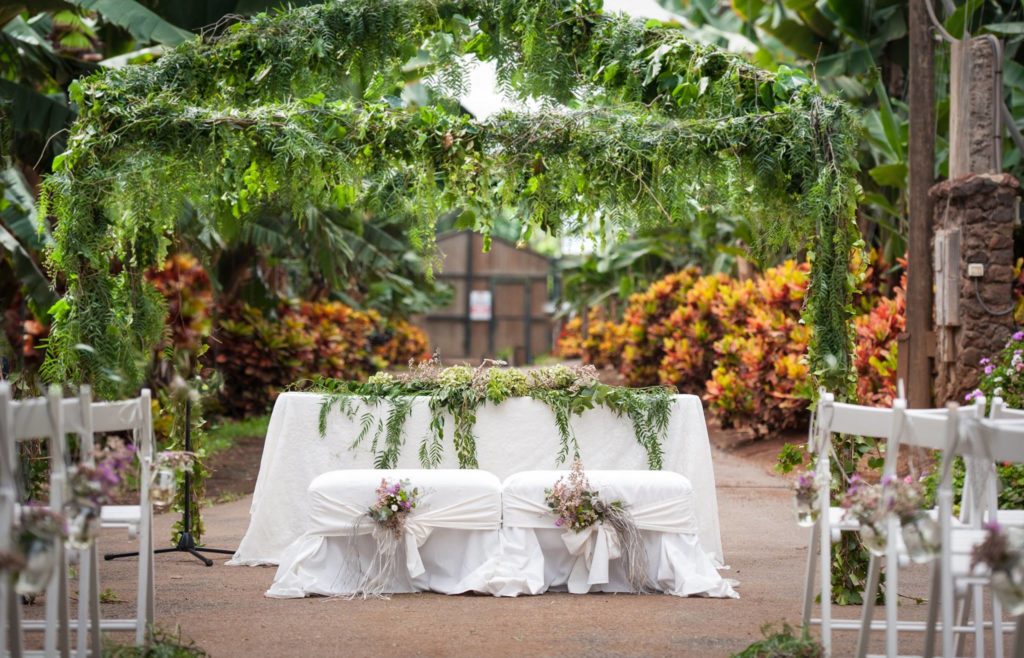 Another suggestion in our offer is wedding outdoors. There are many exotic fruit plantations on Tenerife, surrounded by lavish plants, trees, gardens which in Spanish are called Fincas. You can organize various celebrations there, including weddings and wedding receptions. There is usually a roofing to protect you against the sun but still the whole event takes place in the open air. If you add wedding decorations to this natural environment you can get a spectacular and fascinating effect.
Some Fincas comprise accommodation buildings for guests, swimming pools and other attractions. Therefore, your family and guests will not only share those memorable moments with you but also will have unforgettable holidays on the island.
Imagine getting married in a tropical garden…..We will help you make this dream come true.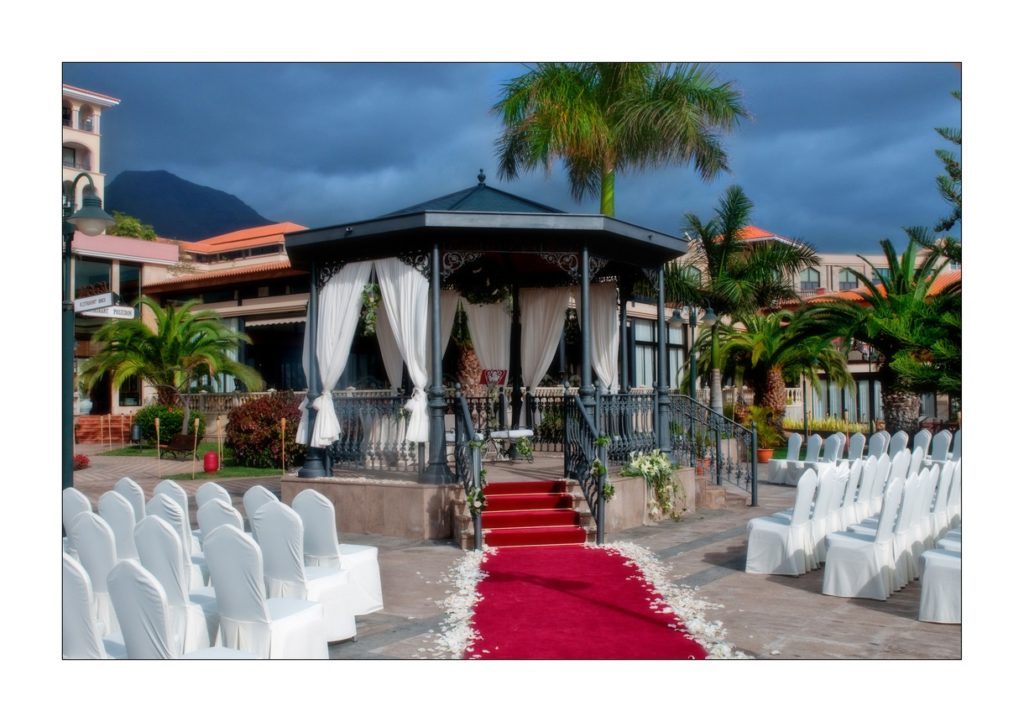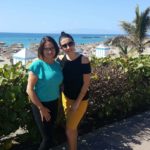 If you are ready to plan this exceptional day with us, please do not hesitate to contact us.