We are here to
make your dreams come true
We are wedding consultants in Tenerife. We organize weddings and receptions, as well as various celebrations. We have been living on this charming island since 2010 and we have already got to know every corner of it. This is our heavenly world, which we decided to share with you in this unique way. It has a lot to offer…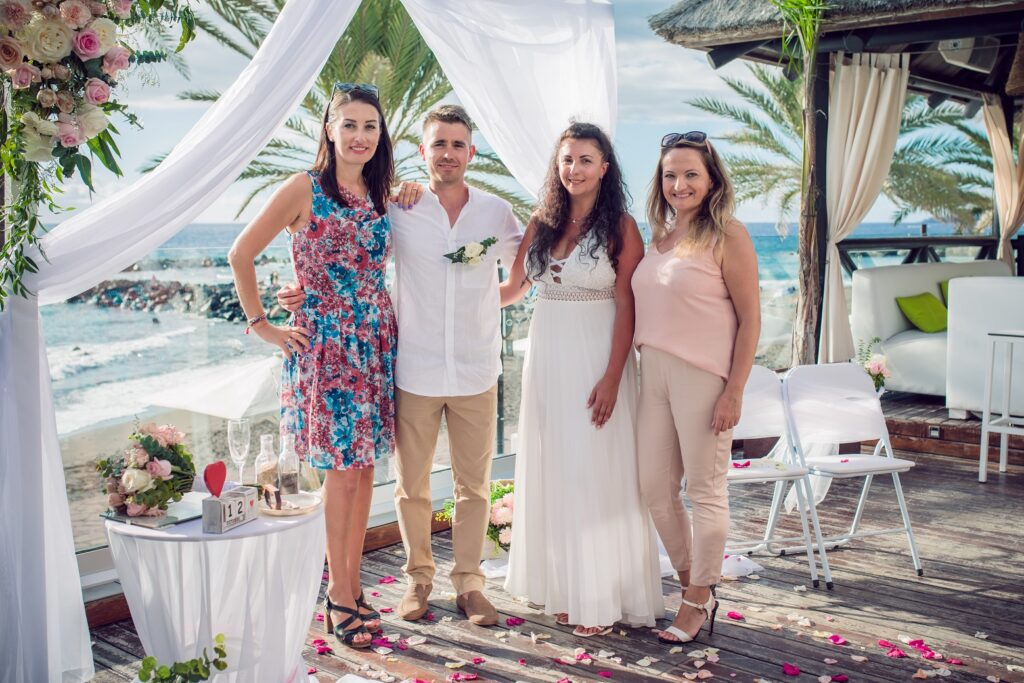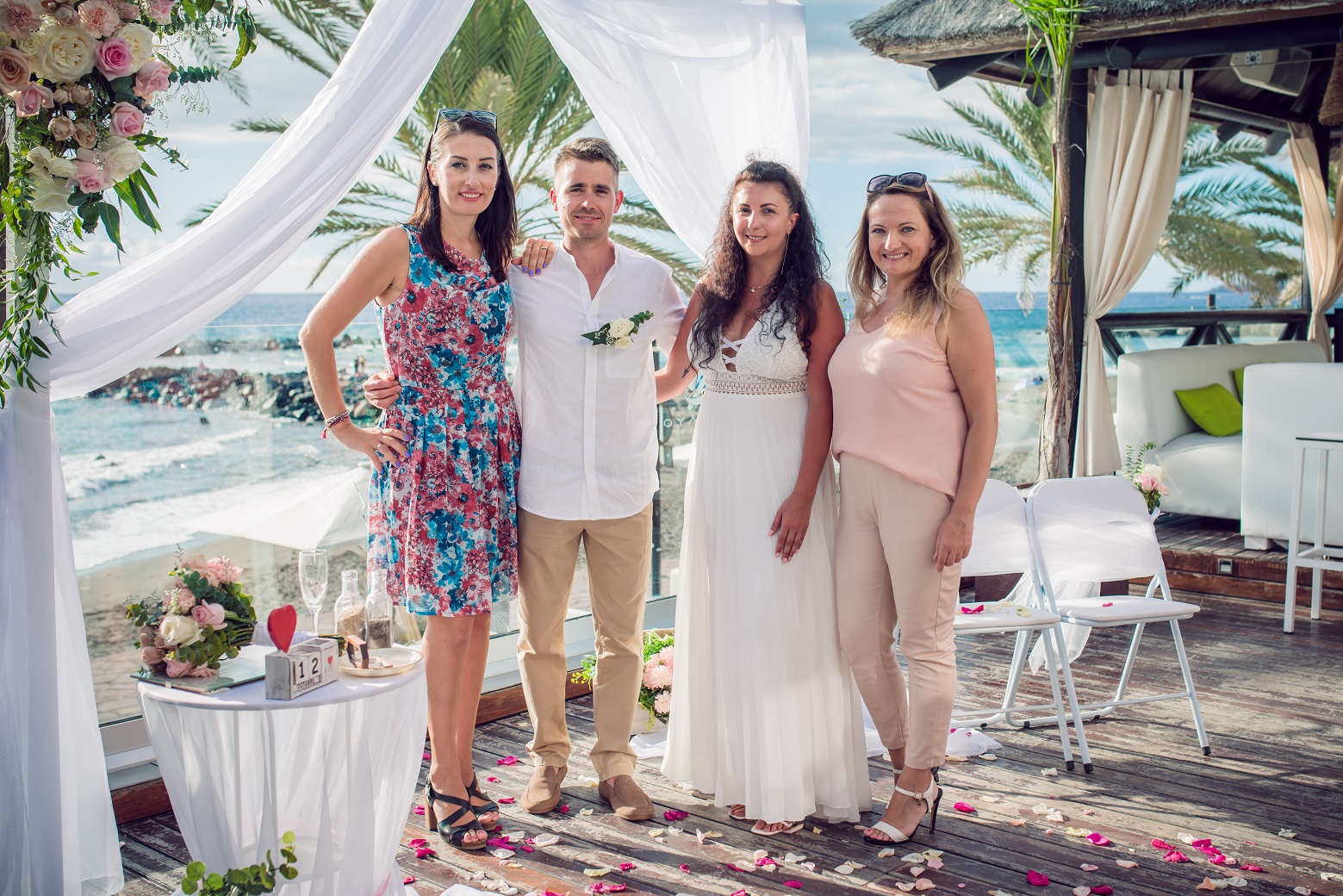 Our uniqueness is expressed through a set of values ​​that define our company
Our mission is to provide our clients with the highest quality services in the organization of weddings and celebrations that will remain an unforgettable memory for life . 
We strive to meet and exceed the expectations of our young couples, providing them with professionalism, creativity and heartfelt support at every stage of preparation for their dream celebration. 
Our passion is to create magical moments that celebrate love and leave beautiful traces on the way to a life together.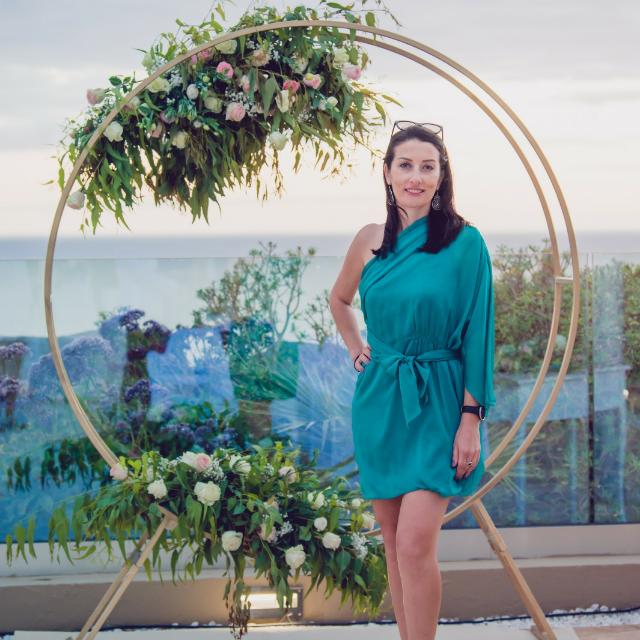 I graduated from the State Higher Vocational School in Kalisz, majoring in Business Management, with a Bachelor's degree.
Then I lived in the UK for five years, which broadened my horizons and taught me to be tolerant of different cultures. I have been living in Tenerife since 2010 and here I found my place on Earth. I ran my business here for five years, which made it easier for me to learn the language and get to know the realities of life. He speaks excellent English and Spanish. My interests are sport, healthy lifestyle and traveling.
See more
Collapse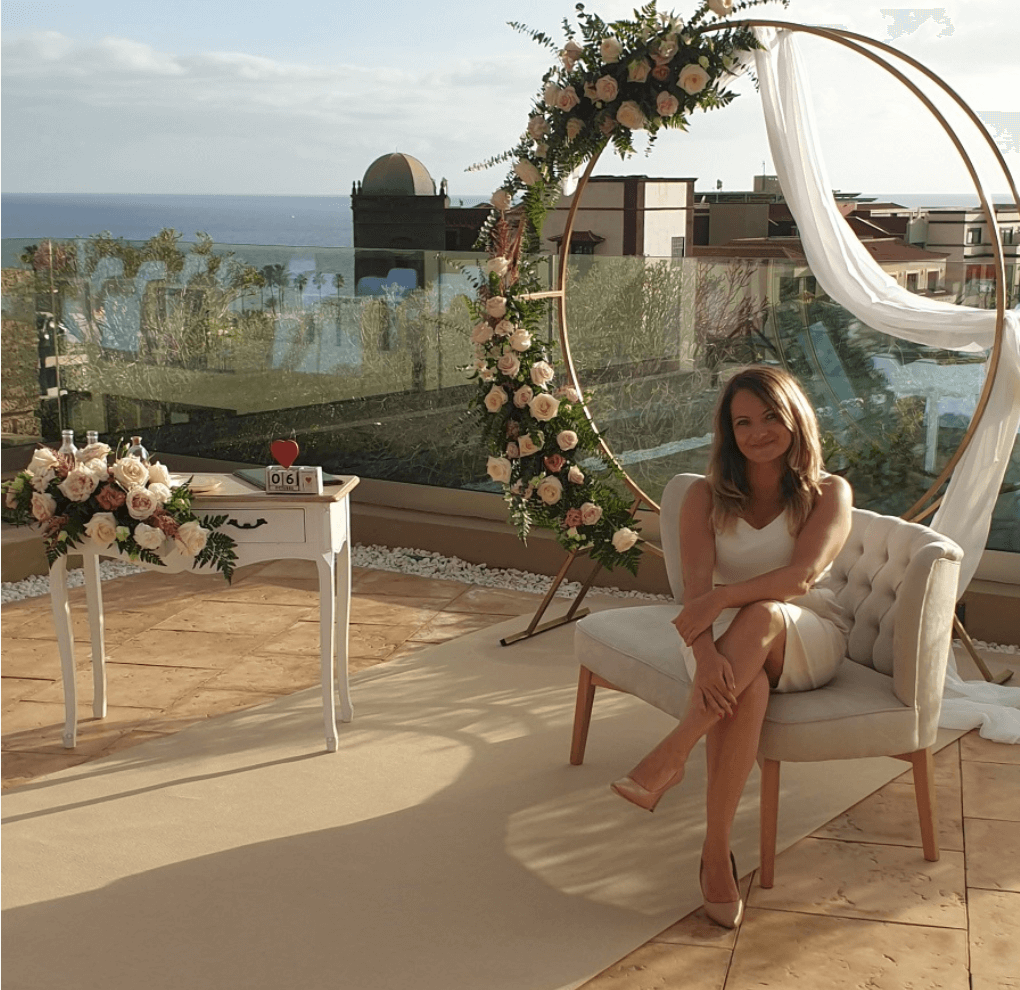 I graduated from the Faculty of Law and Administration at the University of Wrocław, with a Master's degree in Administration.
Living in Poland, I worked for many years as a logistician in international transport. Traveling and learning languages ​​have always been my passion. For some time I lived in Germany, the Netherlands and Ecuador. The experience gained helped me appreciate the diversity of cultures. I communicate fluently in English, German, Russian and Spanish (I completed the Escuela Oficial de Idioma course). I have been living in Tenerife since 2012 and I am enchanted by this place. My interests are diving, law and literature.
See More
Collapse
ExoticWedding.eu is a place where your dreams of a dream wedding become reality. 
Thanks to our extensive experience, we create, with passion and commitment, unique ceremonies, tailored to the individual needs of each couple. 
Trust us and enjoy every moment of this special day when we give ourselves to the organization so that you can experience love in its most beautiful form.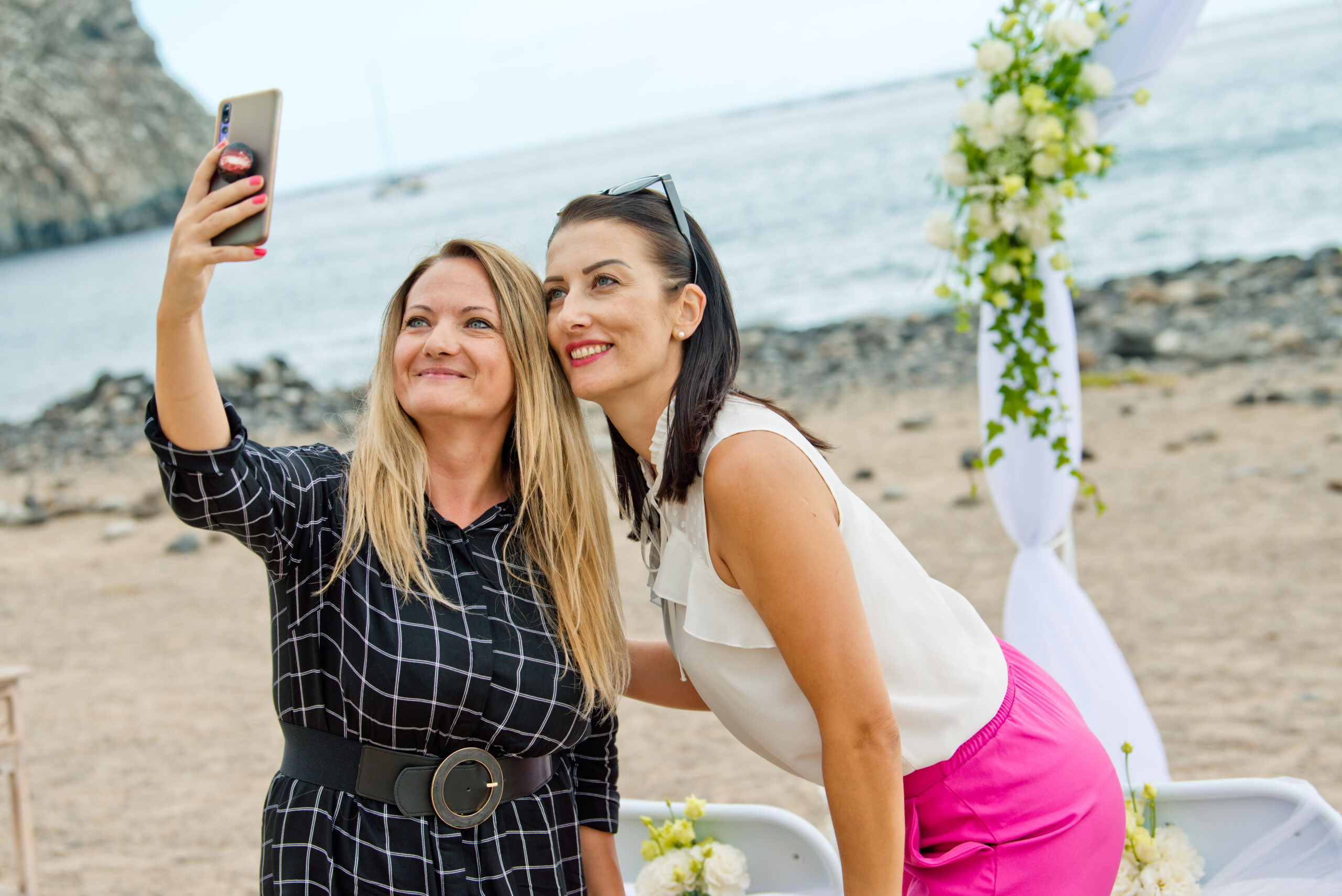 Trust us and enjoy every moment...
Who are we and where did the idea come from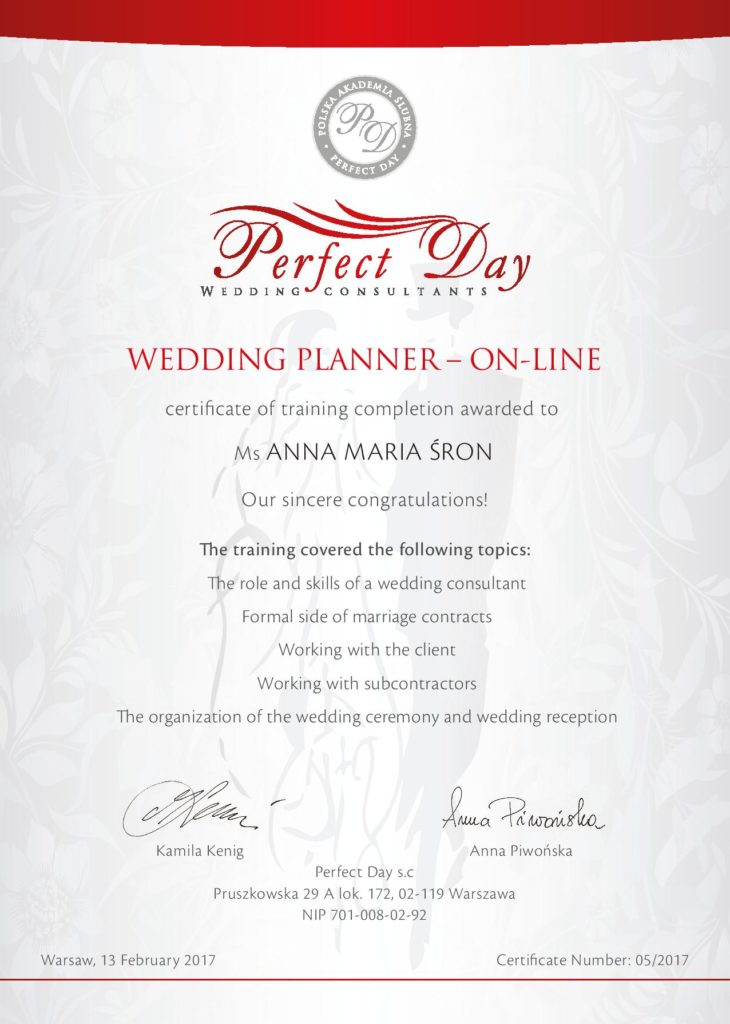 We are wedding consultants in Tenerife. We organize weddings and receptions, as well as various celebrations. We have been living on this charming island since 2010 and we have already got to know every corner of it. This is our heavenly world, which we decided to share with you in this unique way. It has a lot to offer…
The idea of ​​organizing this most beautiful day in a professional way for others stems from our belief in the uniqueness, beauty and richness of this island. Our personal skills make it easier for us to perform this special profession. We combine professionalism in action, with very good planning skills, as well as a good sense of taste and taste. We have always dreamed of not only doing something creative, but also helping others make their dreams come true.
In order to gain substantive knowledge and the necessary qualifications, we completed the course of the "Polish Association of Wedding Planners", confirmed by a certificate, as well as the Spanish course completed with the "Certificacion Master Practico de Wedding Planner Profesional" diploma, allowing us to practice this profession.
We will organize your perfect wedding, taking care of every detail. We will plan it in the arrangement you dream about and we will fulfill your innermost desires. With us, your long-awaited day will be extraordinary and delightful … Our philosophy is: Happy on a wonderful wedding day = Happy in marriage.


Are you ready to plan your fabulous wedding?
We will tailor an individual plan to your dreams!