Romantic
Evening for Two

in Tenerife
Discover the Flawless Charm of a Romantic Evening in Tenerife
Immerse yourself in the magic of passion in beautiful Tenerife, where every moment becomes a unique memory. We create romantic and unforgettable moments for you and your other half that will remain in your memory forever. Our service of organizing a Romantic Evening in Tenerife is a great way to express love and nurture relationships.
Our romantic dinners create a unique atmosphere of intimacy, separating you from the world of everyday life. Go to the beach, a hill overlooking the ocean or a restaurant with a picturesque view. This is the moment when only you two matter.
Individuality and Personalization
Individuality and Personalization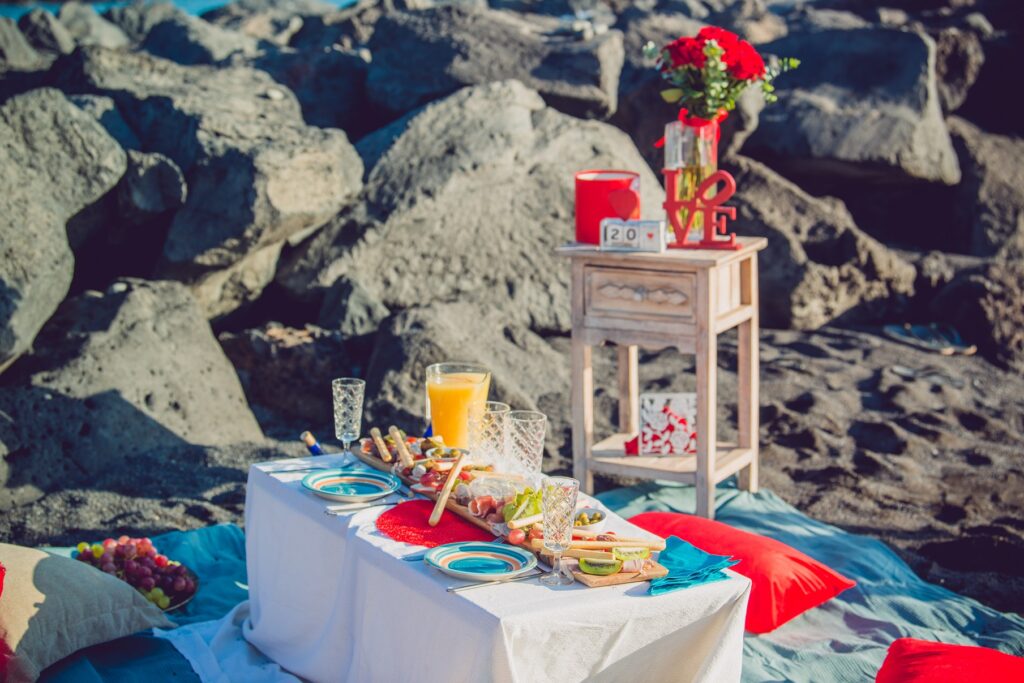 Your desires are our priority. We adapt the menu and decorations to your tastes, creating a personalized feast for the senses. Every detail is carefully refined so that you can enjoy the moment to the fullest.
By choosing our service, you get a ticket to the land of peace. Our unique picnic areas allow you to get away from the hustle and bustle of everyday life and enjoy each other's presence. This is the time that will help you build an even stronger bond.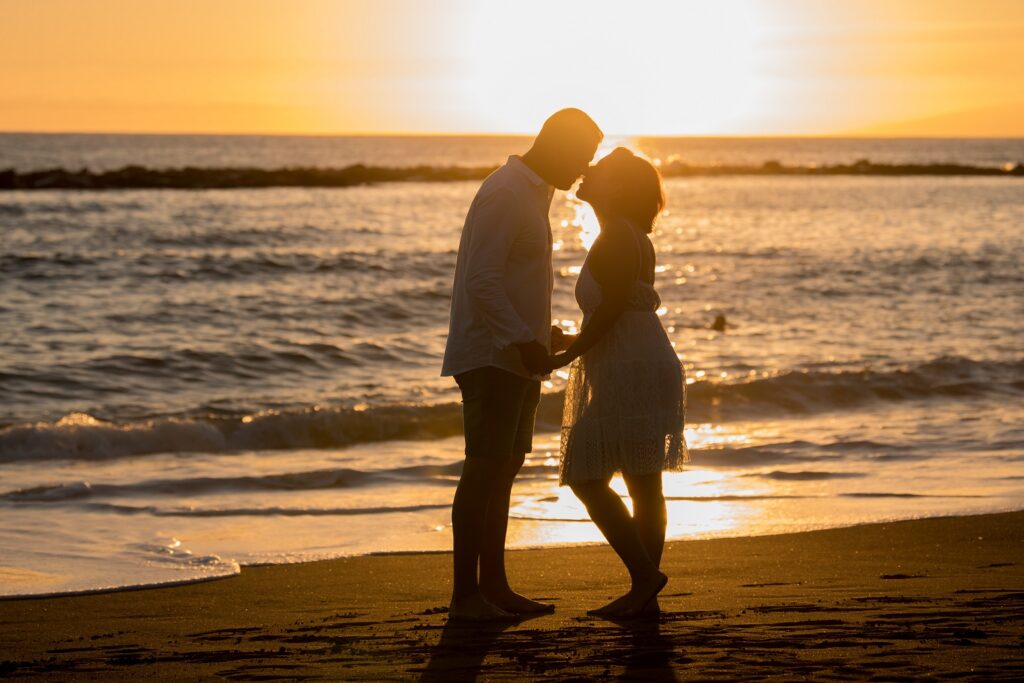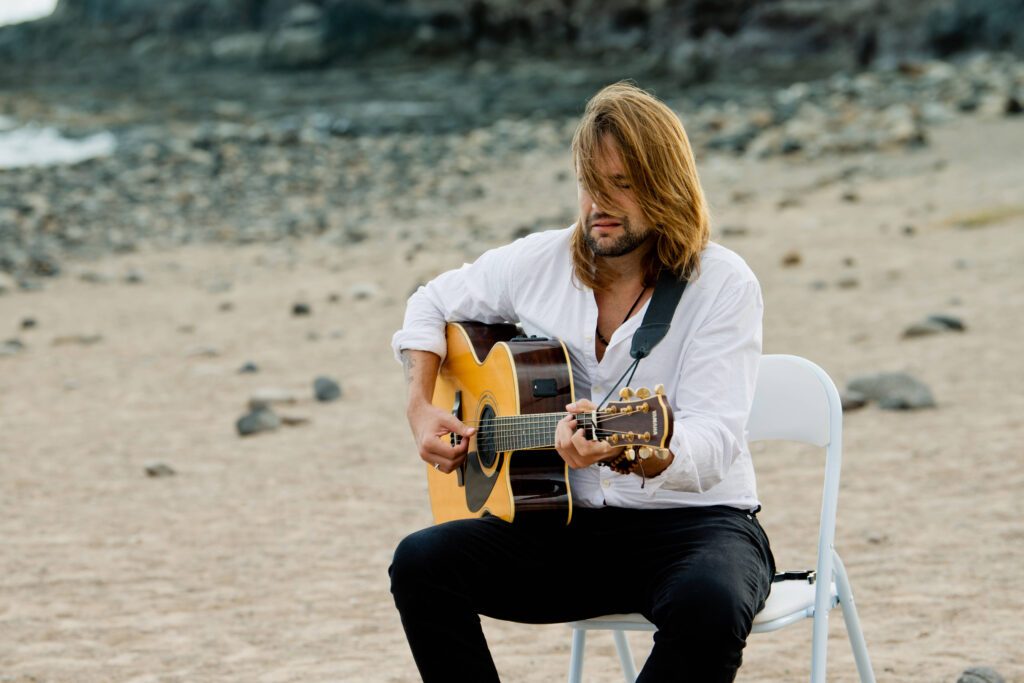 Do you want to emphasize the atmosphere of love? On request, we can organize live music, such as the delicate sounds of the saxophone, the warmth of the Spanish guitar or the captivating violin. These sounds will complete the romantic mood of the evening.
Every moment is important. That is why we also offer an outdoor photo session that will allow you to keep these magical moments forever. Capture looks full of affection and smiles that say more than words.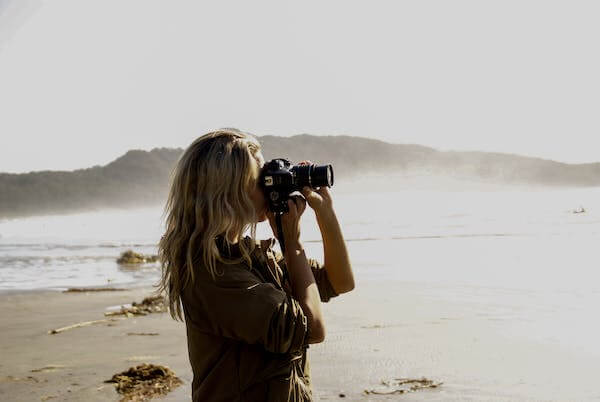 Unique Expression of Love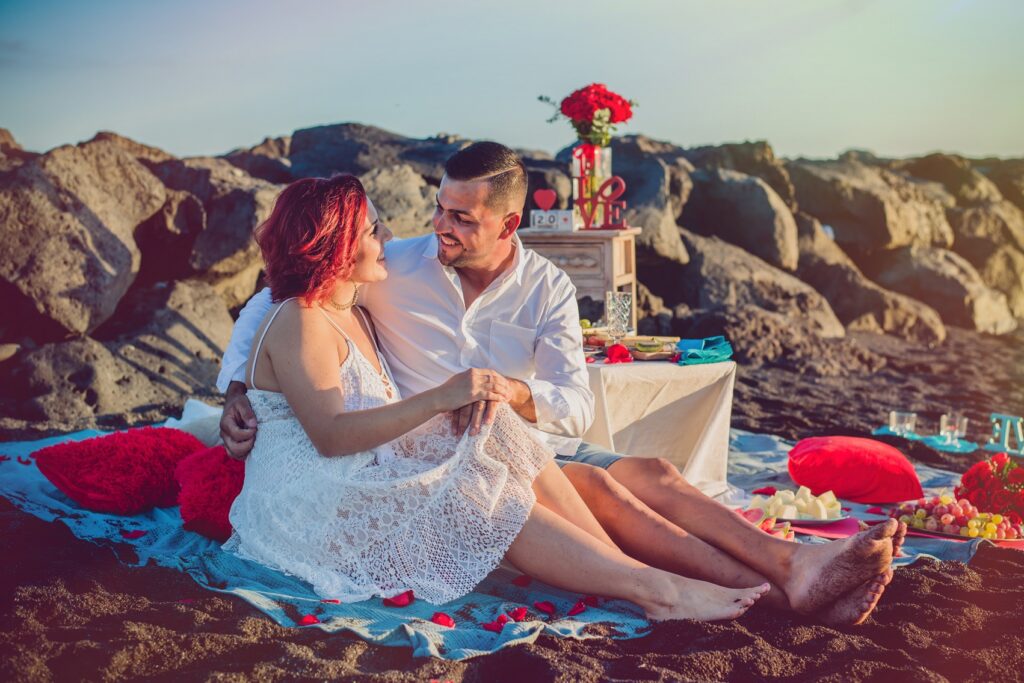 Our service is a unique way to express your love and care for your loved one. A Romantic Evening in Tenerife is a gift that will speak to the heart and leave a lasting mark in your hearts.
Dream Evening Full of Love
Let yourself be carried away by passion in the fabulous scenery of Tenerife. Choose our service for organizing a Romantic Evening in Tenerife and create moments together that will always remain your secret.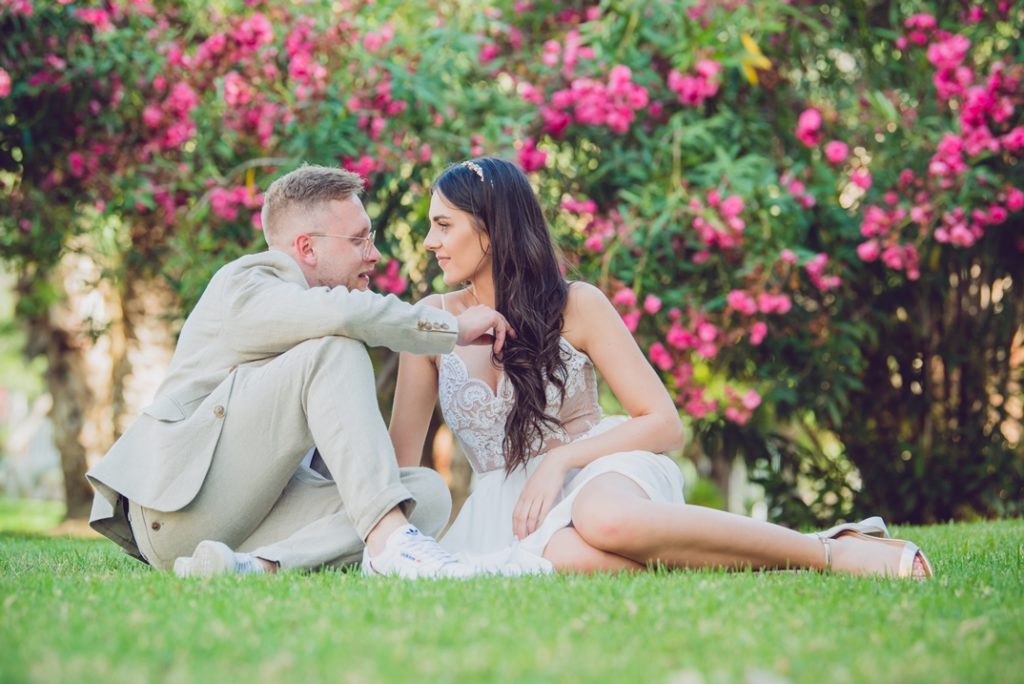 We will implement any original idea
With us, you can turn any, even the most original idea, into reality.
"Romantic Evening For Two" Package
organizing a Romantic Evening on the south coast of Tenerife: on the beach, on the coast overlooking the ocean or in the mountains,

a romantically prepared place: a blanket or a table with chairs,

decor,

candles,

a bouquet of flowers for the chosen one,

balloons,

champagne,

fruit,

snacks,

coordination of all details on the day of the event.
Price: 390€
On request, for an additional fee, live music can be ordered: saxophone or Spanish guitar and dinner for two.
Zobacz Ofertę
Zwiń
Additionally, you can order:
Capture the Magic of the Evening in a Unique Outdoor Photo Session
In our offer, we encourage you to take advantage of an unforgettable outdoor session that will take your love to the beach, picturesque parks, majestic cliffs, mountain landscapes, banana plantations or even in the shadow of the majestic El Teide volcano.
These are not just photos, these are emotions that will be immortalized forever. 
Your smiles, looks and gestures will become a beautiful story that you will be able to remember after years. 
Description
Collapse
Sounds that Paint Love – Live Music during the celebration of the Evening For Two
Would you like your evening to be not only beautiful, but also full of emotions? We offer an unusual proposition – the sounds of live music that will complement the charm of your special day.
Instruments:
Our offer includes a choice between Spanish guitar, saxophone and violin during the Engagement. Each of these instruments carries its own unique atmosphere, adding magic and emotion to your moment.
Description
Collapse
Unforgettable Moments Captured in Frames 
Would you like to keep every touching moment of this special day? Our offer of a Video Clip from a Romantic Evening For Two is the condensed essence of this special day, captured in beautiful frames. 
Thanks to professional production and artistic approach, your special day will become an unforgettable story to watch and experience at any time.
Description
Collapse
Evening For Two at sunset is a wonderful time to celebrate together, which is surrounded by a unique taste. Our offer of a delicious, romantic dinner is not just a meal, it is a moment that connects you in a pleasant and unique atmosphere.
We organize dinner in a selected place – in a hotel, an elegant restaurant with a view of the ocean or in the Beach Club, where the sound of the waves adds notes of romance. Our offer is tailored to your preferences.
Description
Collapse
Tell us your wishes and we will do our best to fulfill them.
Our wedding agency in Tenerife is a team with passion and experience. We make dreams of a Dream Day in Tenerife come true, creating unique moments full of emotions and magic. Our satisfied couples are the best proof of our work.
Ready for us to create an unforgettable
Romantic Evening in Tenerife together?