Choosing the right type of wedding ceremony is one of the most important decisions a couple has to make. Nowadays, more and more couples are opting for a humanist wedding . But why should you choose such a wedding?
Humanist weddings are the perfect solution for couples who want to celebrate their relationship in an authentic and personal way, without having to follow strict church or civil rules. Remember, the decision to choose a humanist wedding is a decision to create a ceremony that is a true reflection of your love and individuality.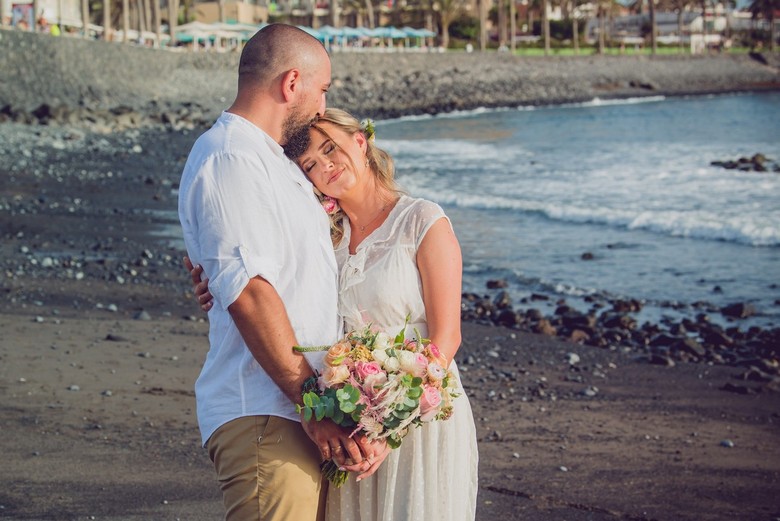 What is a Humanist Wedding?
A humanist wedding is a wedding ceremony that originates from humanistic philosophy. Unlike traditional religious ceremonies, a humanist wedding is not tied to any particular faith or religion. So it is ideal for couples who are not religious but want to celebrate their marriage in a meaningful and meaningful way for themselves.
Why is it worth getting a humanist wedding?
A humanist wedding is an alternative to a traditional wedding in the office and is particularly attractive to people who want to contract their marriage in a way that corresponds to their values ​​and beliefs. 
Humanistic wedding: A celebration of values ​​and love
Preparing for a humanist wedding begins with a meeting with a humanist celebrant who helps the couple define their values, beliefs, and life goals. The celebrant is a professional guide who works with the couple to create a personalized ceremony that reflects their unique relationship.
Personalized wedding ceremony
In the case of a humanist wedding, each ceremony is individually prepared for the couple. The celebrant learns about the couple's history, their passions, dreams and expectations. Based on this information, he creates a unique ceremony that is fully personalized and reflects the spirit and character of the couple.
No restrictions
A humanist wedding gives the couple complete freedom to shape their ceremony. There are no restrictions on the place, date or form of the ceremony. It can take place on the beach, in the garden, in the woods, in the castle or any other place that has a special meaning for the couple. The couple can also choose elements of the ceremony, such as speeches, readings, or rituals, that are meaningful to them.
Symbolic value
A humanist wedding has a deep symbolic value for the couple. It is not only a formal marriage, but also an expression of love, trust, respect and readiness to live together. The wedding ceremony is the moment when the couple publicly declares their commitment and love in front of loved ones and witnesses.
In conclusion, here are some reasons why you should consider a humanist wedding:
Individualization:

 A humanistic wedding allows you to plan the ceremony individually, which is tailored to your needs and preferences.

Focus on values:

 A humanist wedding focuses on values ​​such as love, respect and shared responsibility. 

An Emotional Experience:

 A humanist wedding is often more emotional and personal than a traditional office wedding because your love story and individual vows can be incorporated into the Ceremony.
These reasons indicate why a humanist wedding may be a good choice for people who want to celebrate their marriage in a way that aligns with their own values ​​and beliefs.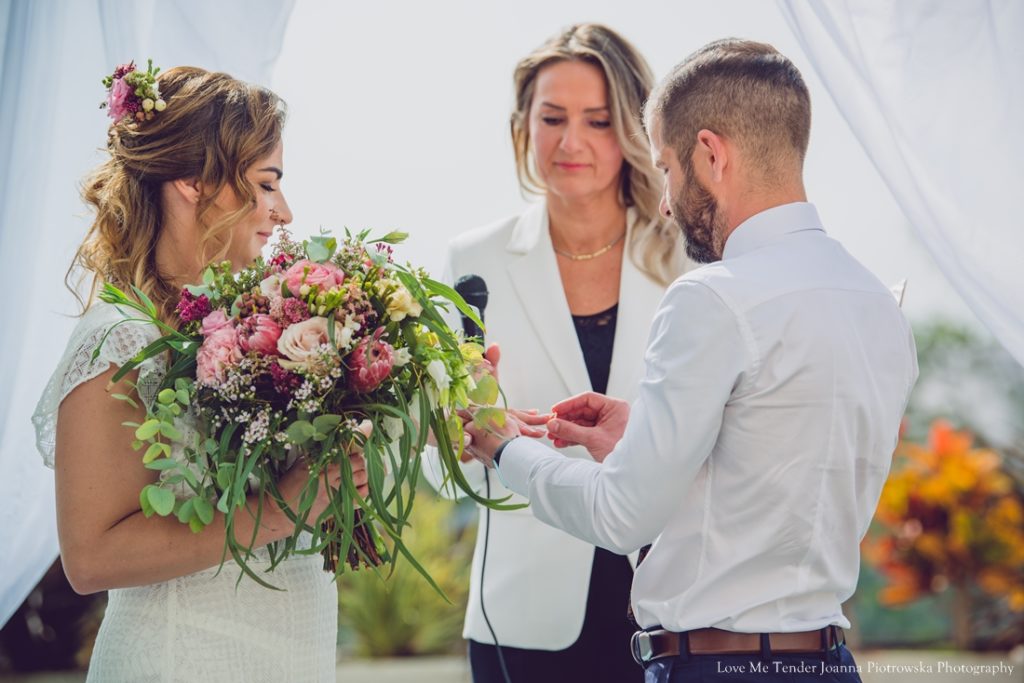 Why is it worth choosing the form of a Humanist Wedding in the Canary Islands, and especially in Tenerife?
A wedding in Spain generally takes place in front of the clerk in the office building. In Spain, however, it does not have a very sublime setting. The Spaniards do not attach much importance to it. 
For Poles, a wedding ceremony is a unique, sublime event and rightly so, because it is one of the most important days in life
A Humanist Wedding organized on the sunny coast of Tenerife is a beautiful alternative to a traditional Spanish Wedding. 
The Humanist Wedding Ceremony does not require the completion of documents or registration of the Wedding in Poland. It is enough to sign the documents at the Registry Office in Poland a few days before the wedding in Tenerife. The wedding will then have legal force in the country. In Tenerife, we will organize a beautiful Humanist Wedding Ceremony, just as you dreamed
You are the most important on this day. It's Your Wedding Ceremony… Your Celebration and Your Love
Do you dream of getting married in a warm country? Tenerife has everything you could want!
---